Powerblanket BH15-Pro – Heated and Insulated Electric 55 Gallon Drum Heater with internal thermometer preset to 100 degrees, 120 Volt, 400 watts, and 3.33 Amps. Ideal for food, oil & gas, paint, water, & more. Standard 1 Year Manufacturer Warranty covers materials and workmanship.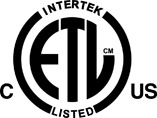 What is Powerblanket?
Why Choose Powerblanket?