OPW Transport Series Dry Disconnect Couplings are used on multi-compartment petroleum, solvent and chemical product delivery trucks with an on-board pumping unit when clearance is an issue.
Features
Spill Protection – Helps to reduce the hazards involved in the connection/disconnection process of transferring hazardous liquids.
Provides For Total Closed-Loop Loading Capabilities – Keeps hazardous liquids and vapors in-line and out of the environment.
Dual Protection – Poppeted seal cylinder design provides automatic closure from both directions – the coupler and the adaptor – to avoid accidental spills.
Ease of Use – Built-in elbow swivel and simple connection and disconnection design provides freedom of movement and smooth operation.
Video
Dimensions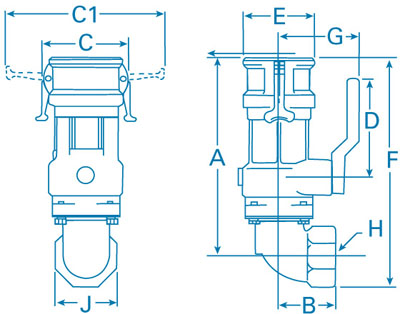 Size In Inches (Nominal)
2"
A
Top of body to centerline of elbow
9-9/16"
B
Centerline of elbow to end of elbow
2-3/4"
C
Distance across cam arms when closed
4-3/8"
C1
Distance across cam arms when open
8"
D
Centerline of stem to end of handle
4-5/8"
E
Diameter of coupler end
3-33/64"
F
Length of unit
11-3/16"
G
Centerline of coupler to outside of handle
3-5/8"
H
Pipe thread (NPT)
2"
J
Distance across flats of octagon
3"
Flow Chart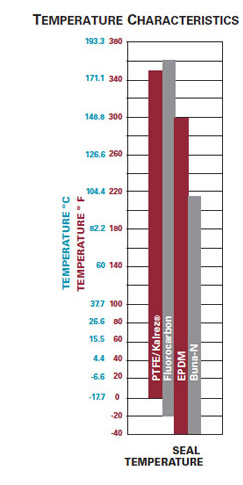 Kamvalok Operation